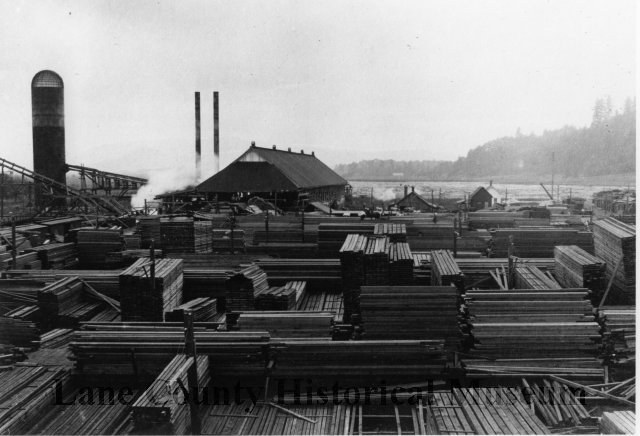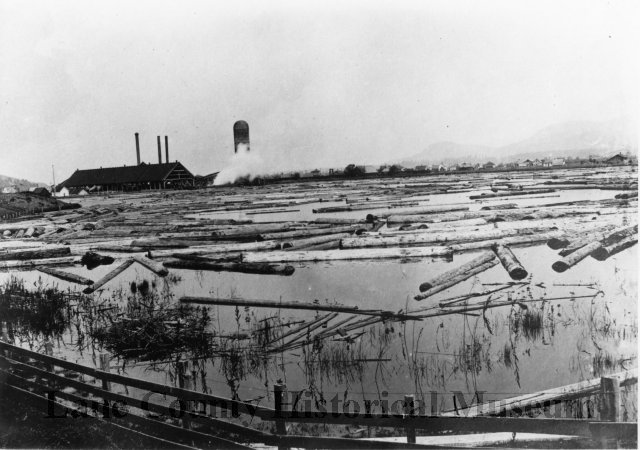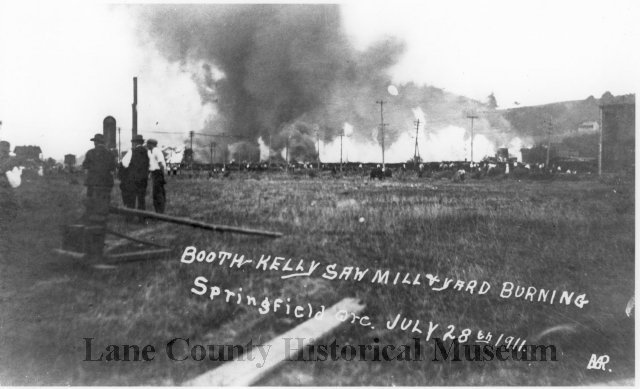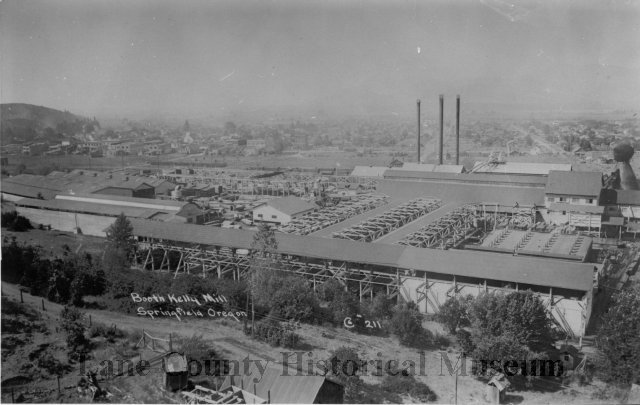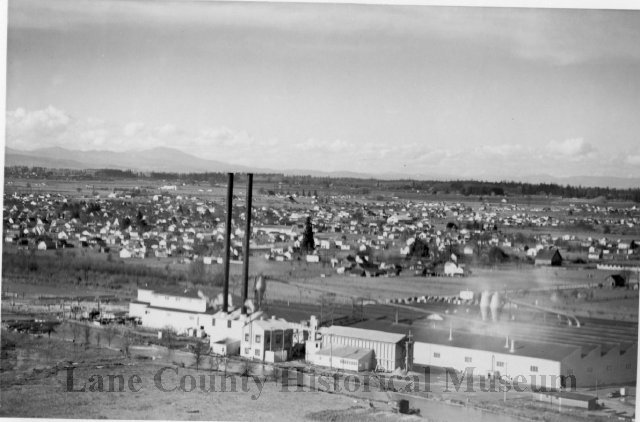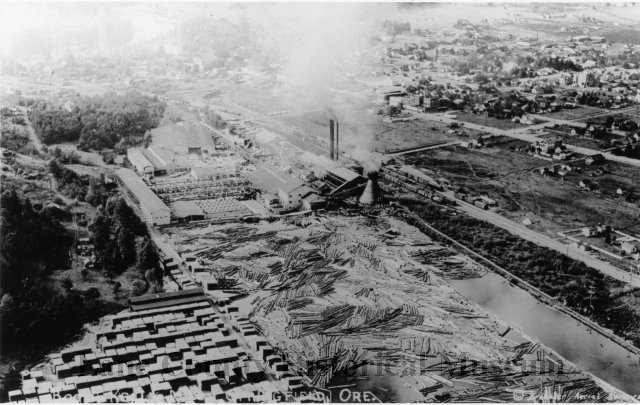 HISTORY OF THE BOOTH KELLY MILL
The company that would make Springfield a major industrial center was the Booth-Kelly Lumber Company, which was incorporated in 1896 by Robert and Henry Booth and George and Tom Kelly. In August 1901, the Booth-Kelly Corporation purchased the Springfield sawmill and several thousand acres of timberland in the region. [1]
The importance of the Booth-Kelly Lumber Company to Springfield's economy is illustrated by the number of residents employed there. City directories of 1907 and 1911 clearly show that a majority of the population worked in some capacity for Booth-Kelly. Springfield became known as "Mill City," and as it grew and prospered, many new people arrived looking for work. [1]
The booth kelly Mill Complex Today
The City of Springfield currently owns and operates the Booth-Kelly Center, which includes 17 acres of land and over 200,000 square feet of large industrial and commercial warehouse, storage, manufacturing and office spaces. Once a very productive lumber mill, Booth-Kelly is adjacent to the Springfield Mill Race and near historic Downtown Springfield.
The building is organized into 26 large industrial and commercial building spaces (including three parking areas) which are managed and leased by the City of Springfield. For more information about space for rent, contact:
Property Management Office
Springfield Development and Public Works Department
Springfield City Hall, 225 Fifth Street (open M-F 8:00am – 5:00pm)
call 541.726.3753 or email dpw@springfield-or.gov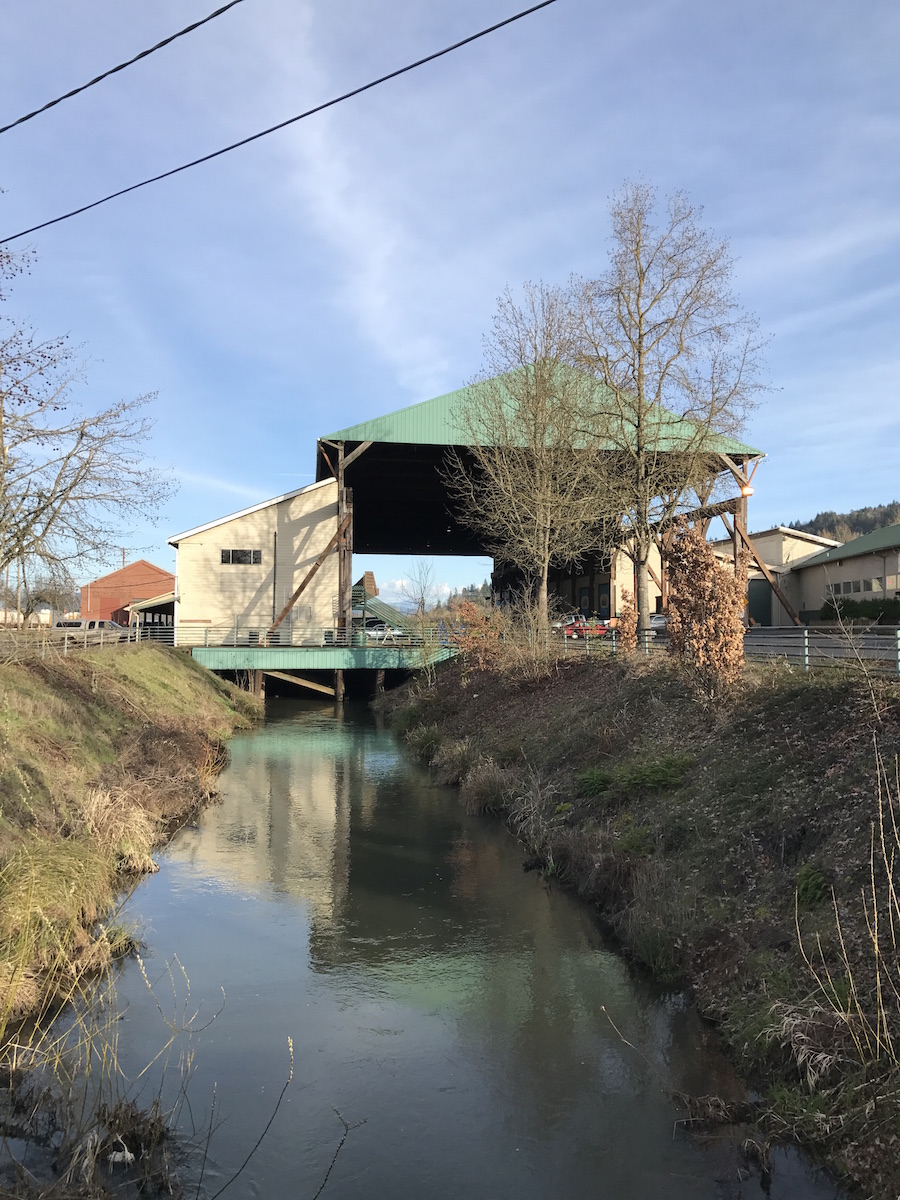 Additional Points of Interest
[1] http://editthis.info/lane_co_oregon/Booth-Kelly_Lumber_Company
[2] https://architecture.uoregon.edu/news/former-mill-site-springfield-tests-architecture-students%E2%80%99-creativity